Mobile Application Developer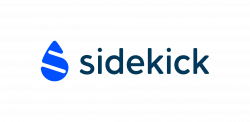 We´re looking for a passionate and experienced Mobile Application Developer to join our Development team in our Reykjavík office.
About the Role
If you're passionate about health, mobile platforms, and translating code into user-friendly apps that can guide our users towards a better life, we would like to meet you. As a Sidekick Health developer, you'll collaborate with internal teams to develop functional applications, while working in a fast-paced environment.
Ultimately, you should be able to design and build the next generation of our web or mobile applications.
Responsibilities and Duties
Support the entire application lifecycle (concept, design, test, release, and support)
Produce fully functional mobile applications with clean code
Troubleshoot and debug to optimize performance
Research and suggest new mobile products, applications, and protocols
Stay current with new technology trends
About You
You have proven work experience as a mobile developer
You have deep knowledge of at least one relevant programming language. Experience with Flutter would be great. Knowledge of Swift or Kotlin is a plus.
You have excellent analytical skills with a good problem-solving attitude
You have the ability to perform both in a team environment and independently
You have a BSc degree in computer science or another relevant field
You are fluent in written and spoken English
About Sidekick
🥼🚀 Sidekick is a digital therapeutics (DTx) innovator, founded by two passionate medical doctors on a mission to improve the health of humanity.
🍏💪 Sidekick is driven by a vision to bring healthcare into people's everyday lives and empower them to take control of their own health.
📲💊 Sidekick's therapeutics are developed and delivered with digital technology, addressing the same endpoints as effectively as traditional treatments but with the added benefit of giving people the opportunity to be actively involved in their own treatment. When combined with traditional treatments, the overall efficacy is strongly increased.
🌎🩺 That is why Sidekick partners with the world's most innovative companies across the healthcare spectrum.
🏡🧑‍💻 Sidekick has offices in Boston, Berlin and Reykjavik.
Sidekick's Culture
We work hard to understand our users' pain points and to create solutions that improve their lives
We own our roles and are empowered leaders
We hire and develop world-class team members
We innovate and push forward like it's the first day of our journey
We actively seek, and give, diverse perspectives and feedback
We know that innovation is not only about ideas, but also operational excellence
We are a fun and healthy workplace
We pledge to actively foster diversity, equity, and inclusion
We are environmentally and socially responsible
Sidekick´s Commitment to Antiracism & Equal Employment Opportunity
At Sidekick, we are on a mission to change the healthcare system. The health of humanity includes every single person, no matter the race, color, religion, sex, sexual orientation, gender identity, age, national origin, veteran status, or disability. We are committed to embedding our values of antiracism and equal opportunity in all parts of our business and are dedicated to creating a diverse team. That being said, all qualified applicants will receive consideration for employment without discrimination.
So, do you care to join us?
---
Sækja um starf