Marketing Technologist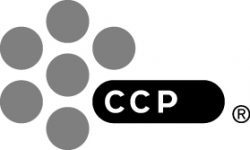 CCP
4. Jul 2018
Fullt starf
Marketing Technologist
The Marketing Technologist is a part of the Growth team and partners with Web Development, Acquisition and Customer Lifecycle Marketing, and will oversee day-to-day technology issues related to web tracking and performance reporting for all CCP web domains and advertising platforms. The ideal candidate will be responsible to ensure that all required tracking, testing, and targeting systems are in place to provide detailed metrics for our consumer facing web sites and marketing activities.
Responsibilities:
Work with internal and external stakeholders on managing campaign tags for various advertising platforms (e.g. Facebook Ads, Twitter, Reddit, DoubleClick Suite, AdWords, etc.)
Ensure web platform has the required tracking and testing systems in place at all times – (ability to explain and drive implementation/updates to our tracking in our website)
Responsible for technical implementation of analytical tags and ensuring that data is tracking
Track and report on key performance indicators
Proactively assess performance and suggests improvements
Stay current with analytics technology and suggest improvements as applicable
Qualifications:
2+ years of experience with major analytics platforms, Google Analytics Premium a plus
BS with strong focus on analytics
Experience with major tag management systems, Google Tag Manager a plus
Understanding of A/B and multivariate testing techniques and measurements
Experience with JavaScript and related frameworks
Experience with using scripting languages (e.g. Python) to query various APIs for raw data
Team player – ability to communicate with multiple cross-functional groups, including business & technical teams
Beneficial qualifications:
Good knowledge of modern web technologies and development processes
Understanding of the technical aspects of digital marketing, e.g. e-mail marketing, programmatic advertising, social marketing and all SEA
Experience with Google's BigQuery and SQL for raw data analysis
Experience with Google Optimize, Optimizely or other tools for web site experiments
Experience with Tableau for data visualization
Understanding of the gaming industry
---
Sækja um starf
Upplýsingar fyrir umsækjendur
All applications must be submitted in English through CCP's Career Portal. Application deadline is by end of day 19th of August.