Lucinity uses its Human AI technology to make money good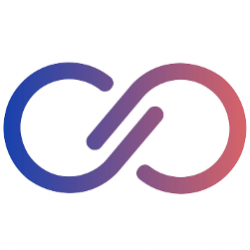 Here at Lucinity we are building a SaaS platform that helps banks and other financial institutions fight financial crime.
Over 2 trillion US dollars are laundered through the financial system every year, and only 1% of the proceeds are caught. Do you want to shine a light on dark finance?
Lucinity was founded in Reyjavík where we have a team of over 35 people across R&D, Sales & Marketing, and Operations teams, plus people in the UK and USA.
About us Lucinity was founded in 2018 to Make Money Good by delivering an open productivity platform for Anti-Money Laundering (AML) teams. Our continuous learning platform combines the best of artificial intelligence and human ingenuity to allow any AML team – from big banks and fintechs to start-ups – to quickly and precisely tackle the ever-evolving threat of money laundering. We are a bunch of ambitious people with all kinds of experience that share a passion for impacting the world through the business of shining a light on dark finance.
You can check out more detail about each role by clicking the links:
Our Beliefs and Values Continuous learning is a cornerstone embedded into our product, ingrained in our culture, and manifested in our logo. Beyond the cornerstone, our values govern our actions and ensure clear strategic direction. They are rarely changed but in the name of continuous learning – constantly considered:
Simply Human describes our passion for simple-to-use systems that work with humans, not against them, complementing their skills and making them superheroes to take on financial crime, saving institutions time and money in the process.

Shared Intelligence means playing to our respective strengths – man and machine – to achieve a greater whole. It is an approach that prioritizes open collaboration to achieve the best solution. It is a belief that by sharing data and knowledge, we can accelerate progress together.

Quiet Strength is how we empower our customers in the fight against financial crime. It is fortitude without the need for fame or fight. It is determination that is considered, not combative. It is anchored in our roots as an Icelandic company.
---
Upplýsingar fyrir umsækjendur
At Lucinity, we are always looking for talented people who are motivated and share our aspiration to make money good. If you are interested in developing, marketing, selling, or supporting Human AI in action, please do not hesitate to apply.
Or you can reach out to hello@lucinity.com and check out Lucinity
If you would prefer have a confidential conversation before you apply, you can reach out to kathryn@lucinity.com
Let's Make Money Good together.