Localization Specialist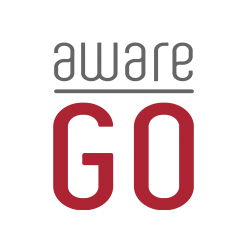 AwareGO is a young and innovative software company, with headquarters in Reykjavík and offices in Prague and the US, dedicated to improving cyber security awareness for safer workplaces.
We use the tools and techniques of the advertising world to create short storydriven and effective cyber security videos and offer a state of the art learning management software to deliver these lessons to our global customers.
Due to recently acquiring two large international clients and our constant drive for excellence we are looking for new people to join our team of awesome professionals. If you love working in a start-up environment and have a growth mindset, AwareGO is the place for you.
We need a Localization Specialist to be responsible for maintaining our ever-growing catalogue of languages within our software solution.
Responsibilities include:
● Project management of new translations
● Communications with translators and production companies
● Quality assessment of productions
● Maintaining/reviewing current languages
● Import translations to our software.
Who are you?
● A person with at least 2 years of experience in localization and/or content managing
● Independent and organized with an eye for detail
● Content oriented and know a good copy when you see it
● Eager to learn and apply your knowledge
● Tech savvy with a fundamental understanding of the importance of good quality localization
● Someone with a good sense of humor and able to crack a joke
This job might be for you if you have:
● Experience in localisation and translations for multiple foreign markets
● Experience with content managing, content creation and copywriting
● Experience with website managing and overseeing content import
● A Bachelor's Degree in literature, writing, languages, communications or an equivalent combination of education and experience
● Fluent in English, written and spoken
● Great understanding of the value of text and content in a business setting
● Strong analytical and organisational skills, with a systematic approach to problems
You know you are doing a good job when:
● You have a good understanding of our current and future content and localisation needs
● You come up with more efficient ways to manage content and translations
● You develop an interest in the business sector and apply your knowledge to help keep us competitive
● Complaints or comments regarding content or translation are minimal or non-existent
What you'll get:
● Competitive salary
● Opportunities for development within a successful SaaS company
● Startup environment: small and growing office in Iceland
---
Sækja um starf
Upplýsingar fyrir umsækjendur
If this applies to you and you are interested in joining our team, please send us your details here before September 7th 2020.
Stay safe! Want to know more about AwareGO? Go to AwareGo and find out what we're all about!
We create an inclusive culture where everyone can be valued for who they are and in which individual differences and the contributions of all our employees are recognised and valued.
Our recruitment, selection and assessment process will be based entirely on skills and competancies of the specific roles and appointments. It will be transparent and based entirely on merit.
This hiring process is in collaboration with our partner Geko - Specialistis in Innovation Talent, who are handling the end-to-end process for AwareGo.
Applications will not be accepted at this stage from agencies, 3rd party supplier or other sources where a fee may be due for the introduction of a candidate or profile.
Additional information can be requested by contacting kathryn_awarego@geko.is