Lead Mobile Developer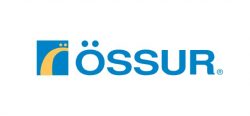 Össur seeks an ambitious, positive and organized fast learner who is curious to try the latest technology with the ability to design, develop and deliver high-quality software. This individual will be a part of a team of developers, solution architects and technical leads that will focus on developing and maintaining Össur mobile applications.
QUALIFICATIONS
• University degree in computer science, engineering or comparable education.
• Experience the design and documentation of software solutions.
• At least 5 years of experience with mobile development
• Experience working in software development teams
• Extensive knowledge of iOS development
• Knowledge or experience of .Net advantage
• Drive and passion to design, implement and deliver a solution from an idea to the last detail
• Innovative mindset and a passion to create great software
• Highly proficient in spoken and written English
• Strong communication skills and a team player
RESPONSIBILITIES
• Technical lead for mobile development
• Design, build and maintain mobile solutions
• Contribute and follow best practises for source control, automated build and development processes
---
Sækja um starf
Upplýsingar fyrir umsækjendur