Kerfisstjóri / System Administrator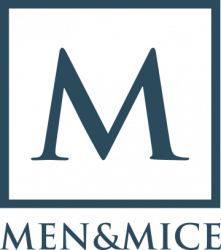 (English below)
Men & Mice leitar að reynslumiklum aðila til að sinna hlutverki kerfisstjóra fyrirtækisins. Kerfisstjórinn verður hluti af sérfræðiþjónustuteymi Men & Mice og mun veita þjónustu innan fyrirtækisins og utan, ásamt því að eiga samskipti við þjónustuaðila og í sumum tilfellum viðskiptavini.
Helstu verkefni
Dagleg kerfisumsjón og þjónusta við notendur
Uppbygging og viðhald upplýsingatæknikerfa
Uppbygging og viðhald þróunarumhverfa
Öryggismál
Samskipti við þjónustuaðila
Fræðsla til notenda
Margvísleg önnur verkefni sem tengjast upplýsingatækni
Hæfniskröfur
Þekking eða menntun í forritun og umsjón gagnagrunna er skilyrði
Reynsla af rekstri tölvukerfa, netkerfa, sýndarumhverfa, eldveggja o.s.frv. er skilyrði
Reynsla af Linux, VMWare og Windows er skilyrði
Reynsla af Cisco er kostur
Góð enskukunnátta skilyrði
Vottun á sviði upplýsingatækni s.s. MCSA, CCNA eða sambærilegar vottanir er kostur
Góð samskiptahæfni
Færni til þess að vinna sjálfstætt jafnt og með öðrum
—
Men & Mice is seeking an experienced System Administrator to join our team. This role will be part of our Professional Services team and is responsible for ensuring business functionality and services availability at the network and software level. The ideal candidate will feel comfortable interacting with and advising internal departments as well as some external partners and customers.
For nearly 30 years, Men & Mice has offered software solutions for IP Infrastructure, specifically, DNS, DHCP and IP address management. Our customers include Fortune 50 and Global Fortune 500 Enterprise companies as well as government entities, educational institutions and SMEs.
Responsibilities
Day-to-day system administration and service to network users
Setup and maintenance of software
Setup and maintenance of development environments
Ensure Security protocols and provide input on Security decisions
Communication with software vendors and partners
Create and present internal training for network and software users
Other tasks related to IT as assigned
Requirements
Experience or degree in programming and database administration
Experience in operating IT systems, networks, virtual environments, firewalls etc.
Experience working in Linux, VMWare and Windows environments
Proficiency in verbal and written English
Good communication skills
Ability to work collaboratively and independently
Candidates with additional skills and experience in the following will be prioritized above other candidates:
MCSA, CCNA or similar IT certifications
Experience in working with Cisco servers and environments
Additional languages other than Icelandic and English
---
Sækja um starf
Upplýsingar fyrir umsækjendur
Nánari upplýsingar veitir Sigyn Jónsdóttir (sigyn@menandmice.com), forstöðumaður sérfræðiþjónustu. Farið er með allar umsóknir og fyrirspurnir sem trúnaðarmál. Umsóknarfrestur er til og með 20. janúar. Umsókn með kynningarbréfi skal senda á careers@menandmice.com og henni fylgja ferilskrá.
—
For further information, please contact Sigyn Jónsdóttir (sigyn@menandmice.com), Head of Professional Services. All applications and inquiries are confidential. Application deadline is January 20th. Please send applications with a cover letter and CV to careers@menandmice.com.