Head of Design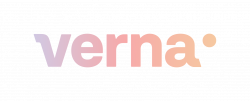 Verna
16. Dec 2022
Fullt starf
Hello. If you are afraid to use new, fresh and out of the ordinary methods to change an established industry then please stop reading. Verna was founded to reignite the good hearted purpose that is at the core of insurance, which is to enable unrelated people to hold hands and protect one another at the moments when it matters most.
We are looking for a product designer that will help us to transform how insurance works from the ground up. Our goal is to make our streets safer whilst providing consumers with innovative tools to drive down their price and making their lives easier by helping them to use their car on a daily basis.
What you'll do
Responsible for all product design at Verna.
Lead the development of visual brand vision, design system and language and drive it across all company and customer-facing products.
Work closely with product and development teams in a joint effort to come up with the best product solutions possible, from idea to launch.
Participate in the analysis of user behavior and interaction with the product design.
Creation of wireframes and mockups.
Creation of fully functional prototypes for user testing.
Be a voice for continuous improvement in our product development efforts.
What you'll bring
At least 2 years of work experience in visual design or a related field
Enthusiasm and knowledge for UI trends and patterns.
Excellent knowledge of visual design software.
Strong ability to analyse and optimise the interaction between the design and user behavior.
Good knowledge and passion for UX practices and methodologies.
Excellent eye for aesthetic design.
Must be able to show a portfolio of work that reflects creative thinking and modern taste.
Must be self-motivated and able to manage multiple parallel-path projects.
Demonstrated ability to deliver successful designs under tight timing constraints and provide examples of such scenarios throughout career.
We are a team of highly motivated and driven people who are on a mission to change the insurance market for the better.
---
Sækja um starf
Upplýsingar fyrir umsækjendur
Please send your application to fridrik@verna.is