Global IT Support Manager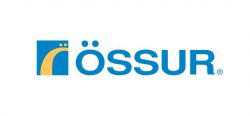 If you are looking for an opportunity to make a real difference in people's lives, Össur might be the place for you. Össur seeks, an ambitious,experienced, positive and organized person to lead its Global Support Team as the Global support manager.
RESPONSIBILITIES:
• Coordinates all support effort on a global level
• Responsible for reviewing, advancing and optimizing global support processes based on ITIL
• Defines and maintains the SLA that is negotiated with the business
• Manages the setup of 1st & 2 level support & coordinates with local IT Managers
• Coordinates with dev/infra teams the prioritization of 3'd level support/issues.
• Major Incidents global coordinator
• Responsible for release management of new functionality (change management)
• Coordinates training & orientation for new technology
• Oversees and maintains technical documentation for the operation
• Owns the support platform (Service Desk Jira)
QUALIFICATIONS:
• University degree in line with responsibilities of the function.
• Highly proficient in spoken and written English.
• Self-driven but able to collaborate well within the team
• Strong communication skills
• Strong team management skills
---
Sækja um starf
Upplýsingar fyrir umsækjendur