Full Stack Developer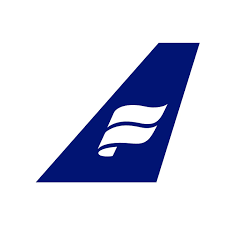 Icelandair is looking to hire a full-stack developer who is passionate about delivering high-quality software and user experience. We are seeking an individual who enjoys software creation through good collaboration as a member of a tightly-knit team.
This is a challenging and rewarding role for a positive, detail-oriented and service-minded individual that wants to join a highly efficient and experienced team.
Icelandair employs a Flexible Working Policy, that offers employees the opportunity to work remotely, from our office in Reykjavík, or a mix of both.
Main responsibilities:
– Design, develop and maintain internal-facing digital products
– Proactively support best practices in terms of all software development aspects
– Stay up to date on the relevant technology stack
Qualifications:
– Bachelor's Degree in Computer Science or comparable education
– Experience in front-end development with React or another established JavaScript framework
– Typescript knowledge and/or experience writing back-end solutions in NodeJS and/or .Net Core is advantageous
– Experience in Agile methodologies and continuous delivery
Highly desired characteristics:
– Open-minded and positive team player
– Ability to work independently as well as with different roles (QAs, product owners, customers, project managers, designers, etc.)
– Someone who takes initiative and strives for continuous improvement
For further information please contact:
Steindór Frímannsson, Manager – Internal Digital Products, steindorf@icelandair.is
Kristján Pétur Sæmundsson, Talent Manager, kristjanpetur@icelandair.is
Please submit your application along with a CV and cover letter. The application deadline is May 8th.
---
Sækja um starf
Upplýsingar fyrir umsækjendur
Apply using the following link.