Frontend Developer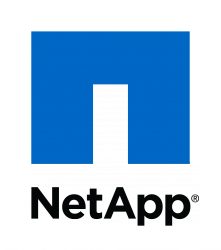 Do you want to take part in building the True Cloud Concept for the biggest tech companies in the world?
Are you an innovator? Do you thrive as part of a committed team? Do you love finding creative solutions to difficult challenges? Do you want to make an impact and help your career and your company advance together?
NetApp Iceland is looking for a Frontend Developer to join our Reykjavik team and help accelerate the leadership of NetApp in Hybrid Cloud globally.
As a part of our frontend development team, you will work on implementing, testing and debugging our current and future products. You will work closely with other teams and our customers on finding the best solution to complicated problems. You are comfortable working with a distributed, large scale system that is constantly evolving, with an eye for detail and a proven track record of delivering quality code.
Qualifications and Experience
BSc degree in Computer Science or related technical field, or equivalent practical experience
5 – 7 years of experience as a frontend developer
Strong experience working with backend APIs, and the ability to understand system design and restraints.
You'll also have extensive experience with:
Node.js
Modern JavaScript development with ECMAScript 6
Git
Working with a JavaScript unit test library
About NetApp:
NetApp is the leader in data insight, access, and control for hybrid cloud environments. NetApp provides global organizations the ability to manage and share their data across on-premises, private, and public clouds.
We hire exceptionally talented people and support them to do what they do best. We value our employee's input greatly, and urge them to take initiative and be innovative. Looking after our people is an important part of how we do business. We nurture a dynamic and exciting workplace, with great opportunity for career acceleration. NetApp has been listed in the top 5 as the World's Best Multinational Workplaces for 5 consecutive years.
---
Upplýsingar fyrir umsækjendur
Apply now via www.qstack.com/careers. Note that only applications in English will be accepted.