Frontend Developer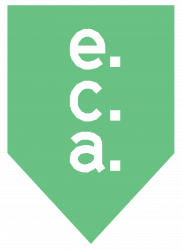 The Esports Coaching Academy empowers kids all over the world through the structured pursuit of gaming.
Gaming is the world's biggest hobby and esports is an ever growing part of our world. Kids today grow up dreaming of becoming pro esports athletes or streamers just as much as becoming actors or traditional athletes.
We believe that by harnessing their aspirations and excitement for games we can help them achieve their goals and build valuable life skills while doing so.
That's why at the Esports Coaching Academy we're building the future of grassroots esports. We equip anyone with the tools and knowledge needed to run healthy, efficient, and profitable youth esports programs.
We do that by educating and qualifying coaches and then supplying them with an always-up-to-date database of physical, social, and in-game exercises, essentially everything they need to start, run, and maintain high-quality esports training.
We are a well-funded startup. This role offers you a front-row seat to building and launching an innovative product worldwide.

You will:
Be a part of a passionate team building the future of esports.
Form an integral part of a small team making an impact on product decisions
Work directly with our CTO and closely with experienced technical advisors
Work on all aspects of our client-facing solution

We offer:
Competitive salary
The potential to grow quickly with the company
Flexible working hours

This might be for you if you:
Have frontend development experience
Like working with React and Typescript
Like video games
Join us in changing the world for kids all over the world by becoming the world's leading authority on healthy gaming.
Finally, to learn more about our mission, take a look at this message from Ólafur, our co-founder, to coaches about to start our educational course.
---
Sækja um starf
Upplýsingar fyrir umsækjendur
To apply or for more information send an email to hello@eca.is