Front End Software Engineer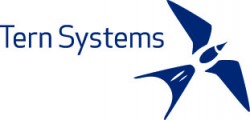 Tern
4. Dec 2017
Fullt starf
To work with designers and software engineers in implementing and deploying front end components in the air traffic control domain.
Minimum qualifications include:
BSc or higher education in Computer Science or related technical field
+3 years work experience in application front end development
System strong object oriented programming skills, ideally with C/C++
Ability to work in a collaborative, team oriented environment
Preferred qualifications include:
Experience with Linux
Experience with relevant front end frameworks, such as QT
Experience with web development
Design and analysis experience
Software unit testing experience.
Tern Systems provides mission critical Air Traffic Control solutions for customers in Europe, Africa and Asia.
---
Sækja um starf
Upplýsingar fyrir umsækjendur
To apply send your CV to jobs@tern.is. For further information contact Tómas D. Þorsteinsson on 525-0500 or at tomas@tern.is.