Front End Developer – Tix SAAS solution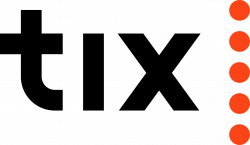 We are looking for an ambitious front-end developer to join the Tix team helping us build a ticketing solution for our customers located around the world. Our customers are theatres, venues and culture houses that use our API's and white label SAAS e-commerce solution to sell millions of tickets every year.
You will be an integral part of a friendly 12 person R&D team located in our office in downtown Reykjavik.
As a front end developer you will be responsible for the customer experience in the online sales flow, box office admin and mobile apps. You will work closely with world class designers and a global product team with a focus on building the best in class solutions.
We expect you to be highly driven with attention to detail and opinionated in building quality solutions that will impact millions of people and hundreds of businesses around the world.
Our solution is mostly web based but we also have special customer apps built using Flutter and React Native.
We believe in empowered development teams – so if you are passionate and with an ambition to learn and grow your skills we will be a great fit.
Responsibilities
Developing and maintaining the Tix ticketing solution
Front end architecture
Participate in technical design decisions
Requirements
Minimum of 2-3 years of experience as a front end developer
Deep understanding of HTML, CSS and Javascript
Experience with React or similar frameworks
Understanding of core web technologies, accessibility standards and page speed optimization
Ambition to build powerful and user friendly solutions
Benefits
Flexible working hours
Great work equipment
Mobile phone and home internet cost
Delicious lunch delivered to the office twice a week.
Nice selection of snacks and drinks.
Fun and exciting work environment that allows you to grow and extend your skills.
About Tix Ticketing
The Tix solution (TixTicketing.com) is a fast growing cloud solution used by 100+ venues and theatres around the world. Our customers use our solution to manage their events, sell millions of tickets online, segment and communicate with their customers through our internal data analytics and marketing tools.
Today the Tix team consists of 40 employees in 8 countries with a team of 12 developers, designers and product managers focusing on building the best ticketing experience in the world. Be a part of a global team that has fun together, celebrates victories and helps each other out.
---
Sækja um starf
Upplýsingar fyrir umsækjendur
For more information please contact Ragnar Skúlason, Head of engineering -ragnar@tixticketing.com - +354 7775333