FRONT-END DEVELOPER Part-time / Freelance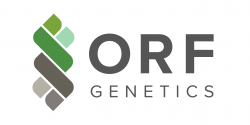 ORF Genetics is hiring!
FRONT-END DEVELOPER Part-time / Freelance
We are looking for a talented and passionate Front-End Developer to join our BIOEFFECT team of designers and e-com experts. Someone who can make BIOEFFECT's online presence glow. If you have passion for user experience, website navigation and overall e-com setup it's a big plus. We are looking for an individual that is passionate about building up a global brand together with our group of amazing professionals.
THIS CERTAIN SOMEONE NEEDS TO HAVE:
+3 years work experience as a Front-End Developer
Passion for user experience, website navigation and overall e-com setup
Knowledge with HTML/CSS/JavaScript
Shopify knowledge/expertise
Ability to adapt/implement digital assets/campaigns
Ability to work in English and with different time zones
Ambitious in his or her work
---
Sækja um starf
Upplýsingar fyrir umsækjendur
Applications should be sent with a CV and portfolio to careers@orfgenetics.com before 5 February 2018.
ORF Genetics hf. is an Icelandic knowledge company that uses biotechnology to produce recombinant proteins for various different productions, e.g. BIOEFFECT Cosmetics, created by cutting-edge science and a radically new approach, that are sold in 28 markets around the world and have been awarded for it's effectivity and purity. At ORF Genetics are working together broad group of people with various background, experience and knowledge. ORF Genetics aims to be a desired workplace for both genders.
Information about the company and it's brands can be found at www.orfgenetics.com and www.bioeffect.com