Front-end Developer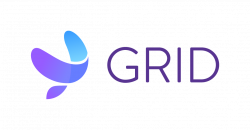 GRID
16. Nov 2022
Fullt starf
GRID is a SaaS (software as a service) startup on a mission to empower modern teams by making it easy for them to explore, explain and collaborate on numbers and data. We're building our revolutionary tool with a vibrant & versatile team committed to excellence, inclusivity, and having fun. What we're doing at GRID is more than exciting, it's game-changing.
A career at GRID offers you the opportunity to innovate, solve challenging problems, and have a hand in influencing the direction of a ground-breaking product.
We're looking for a front-end developer to join the team! As a front-end developer at GRID, you'll participate in the implementation of all aspects of the user facing side of our product.
Our current tech stack includes React, TypeScript, Next.js, Jest, Cypress and Storybook. We use Github, CircleCI and ClickUp.
You will:
– Be part of a highly passionate team working on shipping quality software to our users
– Be in an environment where input and feedback is valued, communication is respectful and every team member is important
– Make an impact – helping shape and build a new product
– Collaborate closely with other developers, QA specialists, product managers and designers
As a GRID employee, you're eligible for a variety of benefits, including:
– A wellness program with a whole host of services at reducing stress in the lives of the GRID team members, e.g. sports subsidy and other benefits
– Participation in the company's employee stock option plan
– Personal career coaching
– Commuting stipend
– Cell phone & internet coverage
– Amazing chef who caters to vegans and non-vegans alike and offers a take-home dinner service
– Free Christmas gift wrapping to reduce stress around the holidays!
– Doctor in-house twice a month
– A built-in vacation around the holidays as we close the office between Christmas and New Years
This role may suit you if you:
– Have front-end development experience
– Love to work with React and TypeScript
– Care about delivering a nice user experience
– Have a growth mindset
– Enjoy working in a team
Bonus:
– Interest in both frontend and backend work
– Experience in implementing a WYSIWYG editor
– Fondness of one or more of the following: Hiking, Love Island, Ice cream
What to expect during the recruitment process:
Eligible candidates will have a chance to meet with a number of people for a deeper understanding of the company and the role:
– Meet with Eva (VP of Software Development). She will explain the ins and outs of the job at hand and tell you about the company
– Meet with Þorsteinn and Örn for a culture interview. They will walk you through the culture at GRID, answer questions you may have, and try to understand how GRID will be a better organization with you on-board
– Meet with members of the development teams and Hjálmar (CEO) to talk through some of your work and how you approached it
At GRID, we invest in our team. We cultivate a safe, inclusive work environment so that everyone feels valued. We're honest, respectful, and accountable. Diversity & gender equity are priorities too, because change is a conscious choice. We encourage people of different backgrounds and from all walks of life to apply.
This position is based in GRID's offices in Reykjavík, Iceland. GRID is friendly to partial remote work, but some presence at the office is expected. Check out our website for more info about the company and our open positions.
---
Sækja um starf
Upplýsingar fyrir umsækjendur
Apply via 50skills.