Front-end Developer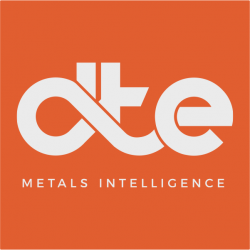 DTE
8. Aug 2023
Fullt starf
Smelting-hot opportunity for a Front-end Developer
DTE is looking for a dedicated individual to work as a part of a liquid team to help with the development of DTE's cloud platform.
The Front End developer designs and develops software for DTE's equipment and platform. Projects are done in teams in an agile manner. Depending on the projects being done, software developers may also work with DevOps, Hardware Engineers, and other device specialists to integrate software and hardware.
The ideal candidate must have a keen eye for design, capable of creating visually appealing and user-friendly interfaces.
Main tasks and responsibilities
UI-focused development on DTE's cloud platform, written in Phoenix Framework.
API development for Cloud and Edge solutions.
Participating in an Agile team consisting of software, Q&A, and DevOps engineers.
Education, Knowledge & Experience
BSc or Master's degree in Computer Science, Software Engineering, or relevant field.
Three years of experience in the field.
Experience developing engineering applications for a large corporation.
Proficiency with git, git workflows, and deployment pipelines.
Experience as a Senior front-end developer or similar role.
Working knowledge of front-end development like React or full-stack.
Familiarity with IIoT, Industry 4.0, and some of the following cloud architecture (AWS), Edge computing, BI and analytics tools, Linux, Postgres, Elixir, Docker/Kubernetes, and SQL are plus.
Skills
Problem-solving attitude and being solution oriented.
Focus on results and delivery.
Strong communication skills and a customer-oriented mindset.
Collaborative team spirit.
Solid analytical skills combined with sound practical judgment.
The application deadline is 15 August 2023. We encourage people of all genders to apply and look forward to receiving your application.
DTE is a global company and is committed to being an inclusive workplace. Employee welfare is incredibly important to us – without our team, we would simply not exist. While fulfilling the needs of our customers is one of our key roles, employee experience is also an essential part of the equation. Therefore, we do our very best to ensure that all our employees feel empowered, taken care of, and fulfilled in their roles at our company.
---
Sækja um starf
Upplýsingar fyrir umsækjendur
Vinsamlega sendið umsóknir í gegnum umsóknarvef DTE.