Front-End Developer | Travelade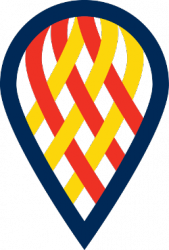 Travelade is a new startup on a journey to make travel personal. Our first step is to build the world's best personalized travel marketplace for things to see and do.
We are seeking to grow a strong team of exceptional people who love to travel and believe we can change the world of travel. We are now looking for a front-end developer to work on our website with the possibility to expand into mobile development. The role will be based in Reykjavik with an opportunity to work part of the year from our Silicon Valley office in San Francisco and/or remotely.
Desired education and experience:
B.Sc. in Computer Science or related studies
Experience with HTML, CSS, Javascript
Experience using React, Angular, JQuery, Bootstrap etc.
Also good if you have experience using python and django
Required skills:
Ability to learn fast
Great communication skills
Independent and forward thinking
Understanding of great UX
lwd axkth htth, qji lwd igpktah htth bdgt. – xqc qpiijip
---
Sækja um starf
Upplýsingar fyrir umsækjendur
Please send an application via email. Make sure to include your CV and github account.