Forritari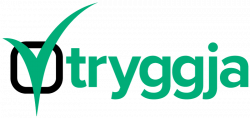 Ert þú hrikalega klár forritari og kannt að skrifa í Ruby?
Tryggja leitar að aðila í forritun á trygginga og viðskipta kerfi félagsins.
Frábær nútímaleg aðstaða í boði.
Forritari heyrir beint undir framkvæmdastjórn og verkefnastjóra kerfisins.
Unnið er frá 09:00 – 17:00
Viðkomandi þarf að hafa gott vald á ensku.
Hæfniskröfur
Framúrskarandi kunnáttu á Ruby
Hafa reynslu eða háskólanám sem nýtist í starfi
Vera hugmyndaríkur og sjálfstæður í vinnubrögðum
Hafa hreint sakavottorð
Kostur að hafa þekkingu á vátryggingum og eða fjármálatengdum afurðum.
Are you the system developer that we are looking for?
Our system developer needs to exceptional knowledge of writing in Ruby.
The system we are developing is fully blown insurance system with CRM, Management statistic platform, Broker gate quoting system, UW building area, policy issuance, premium bdx, and rate guide, Claims management, premium and claims bdx´s and capital reserves.
The developer answers directly to the project manager of the system.
We work from 9:00 – 17:00
The applicants need to speak and write perfect English.
The qualities we ask for from our applicants is:
Exceptional knowledge of writing in Ruby
Have a university degree
Is creative and with a well-structured work ethic
Has a clean criminal record
Has knowledge from financial or insurance-related IT work
---
Sækja um starf
Upplýsingar fyrir umsækjendur
Senda má umsókn og CV á baldvin@tryggja.is eða á arna@tryggja.is Umsóknarfrestur er til 1.9.19 Allar upplýsingar um félagið má finna á tryggja.is
Please send your application and CV to baldvin@tryggja.is eða á arna@tryggja.is Deadline is 1.9.19 All info on Tryggja can be found on www.tryggja.is