Experience Designer (UX/UI) at Lucinity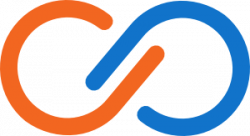 Lucinity is a SaaS startup using Human AI to make money good. We provide financial firms with AI-based anti-money laundering software, helping them to uncover various criminal activity. Our team has experience from some of the world's largest banks, international regulators, and legacy vendors, and we are ready to shine a light on dark finance.
About You
As a Product Designer, you will be responsible for the UI/UX design of the Lucinity product, platform, website and other promotional assets. You will be expected to own your space while working closely with the product and business development teams to realize Lucinity's vision to make money good. You are a skilled digital product designer that can build design thinking processes and you are not afraid to get your hands dirty. You take pride in your creative vision, execution and communication skills and you are a strong individual contributor but an even better team player.
Focus
UI/UX design for the Lucinity platform
Designing the customer journey on the Lucinity website
Rapidly producing concepts and prototypes
Understanding our current and prospective customers
Lucinity's creative vision
Own your space and have a say in strategic decisions
Key Challenges
Designing a product that facilitates effective and efficient AML processes
Designing a product that our users use 8-12 hours a day, 5 days a week
Visualising the detection of suspicious behaviours
Designing interactions between contextual AI (Siri/Alexa like) and users
Designing a flawless customer onboarding experience
Understanding what the customer really wants and needs
Bridging the gap between the product and other company assets
Managing various stakeholders in the design process, taking in different opinions while staying deliberate but malleable in your beliefs
Skills & proficiencies
An expert in design tools such as Figma or Sketch
Experience in managing stakeholders in product design
---
Sækja um starf
Upplýsingar fyrir umsækjendur
Hit Sækja um starf to apply for the position.