Engineering Team Captain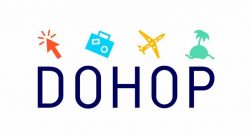 Dohop
7. Feb 2023
Fullt starf
Dohop is looking for an experienced senior software developer to join our growing, fun, and dynamic company, building innovative tech solutions for the travel and aviation industry. You will be working technically hands-on designing, coding, and debugging alongside the developers in one of our full-stack partner teams. You are also responsible for facilitating team coordination, planning, and retrospectives. If you are a motivated developer with a passion for building software and working with other developers, we'd love to hear from you.
We'd like to find someone with:
4+ years of work experience developing production-quality software, preferably in Python. Next.js. HTML and CSS experience is a plus.
2+ years of work experience leading or mentoring junior developers.
A university degree in computer science, engineering, or a related field.
Good communication skills and understanding of software development practices.
Experience in system design and an aptitude for solving complex technical problems.
Fluent in spoken and written English.
Knowledge of the travel industry is a plus.
Technology that we work with:
Python / Next.js / React / Node / Typescript / Jest / Storybook / Vercel / HTML / CSS / Emotion / C / git / AWS / Kubernetes / Terraform / Ubuntu / Postgres / Kong / HAProxy / ELK / Grafana / Redis / InfluxDB
Here are some of the advantages of working at Dohop:
Flexibility in terms of when and where to work.
Competitive salary.
Regular social events.
Quarterly Hackathons.
On annual remote trips, the entire company goes and works at a new location for a week or two. Last summer, we went to Boston.
Green commuting grant
Shared company car to run errands.
Need to HOPP during business hours on weekdays? Paid by Dohop.
Home internet and mobile paid for.
An in-house coach that meets with teams and individuals.
Daily lunch is provided by Dohop.
Flexible holidays – you decide when and how long you would like to take off.
A dog-friendly office and the possibility to pet a different dog every day of the week.
Here's what we're looking for in people:
You are fun, don't take yourself too seriously, and you're not afraid to make mistakes or make a fool of yourself every now and then.
You are welcoming, you know and appreciate that people come from different experiences, and treat everyone with respect regardless of their position in life.
You are driven, ambitious, and hard-working. You work towards your goals, both in your personal life and at work.
You are solution-oriented and don't mind asking difficult questions. Where others see challenges, you see opportunities.
You are open-minded: You know your own limitations, which is why you are open-minded and willing to try new things.
You know that sometimes taking a step back is necessary to move forward and that sometimes the weirdest ideas make the best solutions.
If that sounds like you, apply now!
Someone from our team will review your application to see if your skills and experience match the job, and get back to you as soon as possible.
Want to know a little more about Dohop and what we do?
Dohop is an Icelandic technology company with 17 years of experience in developing innovative solutions in the field of aviation and travel. Our core technology is focused on connecting the unconnected, helping people to find and create connecting itineraries. Being at the forefront of digital innovation in the field of virtual interline technology, Dohop has developed solutions such as Dohop Interline and Dohop Intermodal for forward-thinking airlines, alliances, and airports around the globe, for example, easyJet, Transavia, Air France, Vueling, Air Transat, Norse. More information can be found on Dohop.com.
---
Sækja um starf
Upplýsingar fyrir umsækjendur
Please send your English CV via our website.