Engineering Manager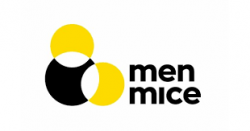 Leads a dynamic and effective team of enterprise-level software devel-opers. Ensure the team has a clear vision of our customers' needs and drive continuous team activities that motivate a common mission. Focus on ensuring product quality and innovation, as well as team efficiency.
• 5+ years of experience in leading Development Teams successfully
• Deep understanding of front-end or full-stack development
• Passion for quality and innovation
• Ability to manage and influence through persuasion, negotiation, and build team consensus
• Data-driven and process-oriented mindset
• Demonstrated desire for continuous learning and improvement
• Enthusiastic and creative leader with the ability to inspire others
• Excellent communication skills
• Relevant Bachelor's degree; preference for computer science, engineering or related degrees
---
Sækja um starf
Upplýsingar fyrir umsækjendur
Applications should be completed at www.intellecta.is. Please attach a CV with an introduction letter.
The closing date for applications is October 19, 2021. Further information can be provided by Torfi Markússon (torfi@intellecta.is) and Helga Birna Jónsdóttir (helga@intellecta.is) at Intellecta, tel + 354 511 1225.
All applications are strictly confidential and will be answered.