Engineer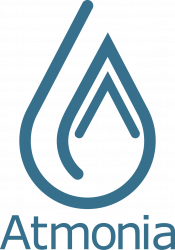 Are you passionate about environmentally friendly solutions and working with an amazing team on scientific innovation? Do you love working in a lab, learning something new every day and participating in the excitement of a startup?
Our team is growing and we are looking for a specialist to oversee development and construction of bioreactors currently under development by our company.
Primary responsibilities include:
• Bioprocess design (process flow calculations, process flow diagrams, identification of key process control variables)
• Oversee design of hardware and software for Atmonia's large scale bioreactor prototype
• Participate in optimization of performance parameters of microorganisms at industrial scale in bioreactor, e.g., production rate, yield and efficiency
• Oversee production of the Atmonia bioreactor when fully developed
We are looking for a person that has practical experience in construction and scale up of reactors. Any microbiology training is beneficial. The individual should hold a degree in bioprocess engineering, process engineering, chemical engineering or related training in a closely related field.
We are looking for an individual who has great collaboration skills, enjoys working in a team of diverse talents and can jump into every challenge and assist. The individual must also be able to take the lead on specific projects, be able to work independently and adopt precise work methods.
Atmonia is an Icelandic startup company that collaborates closely with research institutes and universities. We are at the forefront of sustainable fertilizer production.
---
Sækja um starf
Upplýsingar fyrir umsækjendur
Before the application deadline, August 23rd 2022, apply with a Letter of motivation, CV, and two reference contacts at the link below:
https://jobs.gohire.io/atmonia-pok0r2bz/engineer-97730/