Embedded Software Developer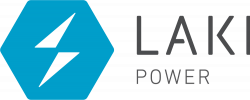 Are you fascinated by the challenge of crafting firmware for devices that brave some of the most extreme environments on Earth? At Laki Power, you'll develop systems that safeguard the reliability of power grids across the globe.
Responsibilities
– Develop firmware used in monitoring stations installed on high-voltage power lines.
– Develop software for testing hardware and provisioning
– Participate in the process of hardware design improvements and system architecture
Qualifications
– Experience in embedded development.
– Electronics design capabilities are a plus.
– Bachelor's degree in electrical engineering or computer sciences.
Laki Power is a growing tech company based in Reykjavík, Iceland that develops hardware & software solutions for the energy industry. Our patented technology is placed on high-voltage lines to monitor risks associated with icing, wildfires and sabotage – that can disrupt the flow of electrical energy to homes and businesses.
Laki Power is currently running projects across 4 continents and is backed by two of Iceland's largest venture capital firms. We are focused on building a team that is diverse in age, gender and fields of expertise. Come join us in building solutions that will promote a more reliable grid across the globe. Dive deeper into our journey at www.lakipower.com.
For further information contact Hlynur Atli Magnússon, hlynur@hagvangur.is
---
Sækja um starf
Upplýsingar fyrir umsækjendur
Apply here: https://jobs.50skills.com/hagvangur/is/22999
For further information contact Hlynur Atli Magnússon, hlynur@hagvangur.is