Distributed Systems Engineer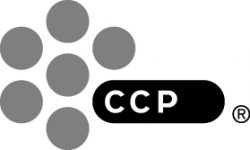 CCP
10. Jan 2019
Fullt starf
Distributed Systems Engineer
Eve Online has been evolving since 2003 and will continue to evolve into the future. The Reykjavik, Iceland office needs a few distributed systems engineers to continue this evolution. This position is focused on renovating the supporting development systems as well as the foundational services that power Eve Online. This position needs individuals who are capable of high context switching and a love of learning.
Your profile
Able to operate in Windows and POSIX environments
Experience creating and using deployment tools (e.g.: Docker/Kubernetes)
Experience instrumenting for monitoring and alerting (e.g.: Prometheus/Jaeger)
Spoken and written English skills decipherable by native and secondary English enthusiasts. (e.g.: That sentence.)
Experience instrumenting for debugging (e.g.: Sentry, ELK, or Splunk)
Knowledge of messaging patterns
Experience designing and implementing RESTful interfaces
Experience with provisioning frameworks (e.g.: AWS )
Experience with scaling strategies
Experience with caching strategies
Comprehensive understanding of UDP, TCP, and HTTP standards
Unreasonable amounts of patience to decrypt 15 year old code
Computer Science Bachelor's or Bachelorette's (Or equivalent experience)
Bonus Points
Fun stories from deploying software in less than optimal environments
TDD Fetish
Experience with Golang, gRPC, protobuf, OpenAPI/Swagger
What we can offer you
The inspiring challenge of working on pioneering ambitious project with great coworkers
An opportunity to learn and grow within an international company
A multicultural work environment that encourages growth, creativity and innovation
An active fun division that hosts regular events
An excellent canteen that offers a weekly breakfast and lunch menu as well as drinks and snacks
On-site fitness facility and showers
Annual sports grant
A family friendly work environment with flexible work hours
On-site doctor, free of charge as well as other on-site services at a discounted price such as hairdresser, massage therapist and beauty technician
Please note that all applications must be submitted in English.
---
Sækja um starf
Upplýsingar fyrir umsækjendur
Please visit https://www.ccpgames.com/careers for full list of vacancies and more information.