Digital Designer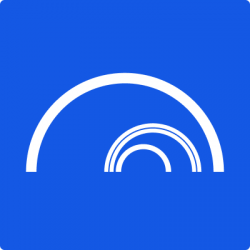 We're looking for a Digital Designer to join our team at Snowhouse Studio.
The Digital Designer's role is to bring the vision of our clients and partners to life. We are looking for a creative thinker with a strong portfolio in digital design.
As a digital designer, you'll:
Design visually compelling UI/UX for web and mobile
Respond to creative briefs, bringing ideas to life through design concepts, mock-ups, and storyboards. Transform these into stunning visual designs.
Building brand libraries, templates, and resources, as well as creating and maintaining digital design systems.
Work collaboratively with clients to understand their needs and bring their product vision to life.
Design and implement solutions that meet the requirements of our clients, their customers, and users.
Collaborate with our team of strategists, designers, and developers.
Provide feedback within your area of expertise on new or existing products to help improve their effectiveness and usability.
Be prepared to work flexibly across several projects simultaneously, moving on and off as dictated by deadlines, sign-offs, etc.
Able to manage your time efficiently, ensuring all deadlines are met and stakeholders are kept informed.
Help ensure creative quality by evaluating and testing all work. Ensure design best practices are followed and that all work meets a high standard.
Key qualifications
2+ years of digital design experience
Experience working in client services or as part of a team or freelancer.
Experience with tools like Asana, Slack, Notion, and Adobe Creative Suite.
Knows Figma inside and out.
You have experience using various prototyping tools to help understand how to test concepts and communicate experiences to internal teams and clients.
You speak English fluently.
You can explain the logic behind your designs.
A portfolio that showcases your strengths in UI and visual design, along with your proficiency in modern-day design tools like Figma.
Be comfortable taking risks in design, pushing past the obvious, and making something you love.
Be invested in your craft, continuously learning new techniques and tools to better yourself and the team.
Strong problem-solving ability, be organized, and process-oriented.
Huge bonus:
Experience in graphic design and branding.
Being able to create visually stunning illustrations.
Experience using Webflow to develop websites.
Basic knowledge of HTML, CSS, and JS frameworks.
Experience using no-code tools like Zapier, Airtable, and Make (formerly Integromat)
---
Sækja um starf
Upplýsingar fyrir umsækjendur
Please submit your application, CV, and portfolio to thorir@snowhouse.studio.