DevOps Engineer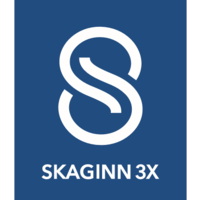 A DevOps engineer is responsible for the delivery pipeline for our digital and automation solutions. The person must be ready to continuously develop our processes and standards in the area of DevOps, with the goal of improving the quality and speed of our deployments.
The Role – Monitoring and managing the deployment pipeline. – Build tools, processes, and standards to automate various tasks. – Version control and quality assurance. – Performance testing and improvements. – Documentation.
The Requirements – BSc or MSc in computer science or similar. – Self-motivated, organized and supportive team player. – Excellent verbal and written communication skills. – Organized, supportive and resourceful. – Solid English skills, written and verbal.
Skaginn 3X is an innovative producer of chilling, freezing and thawing solutions for the food processing industry.
The application deadline is December 2nd.
---
Sækja um starf
Upplýsingar fyrir umsækjendur
Hilmar Garðar Hjaltason (hilmar@vinnvinn.is) and Jensína Kristín Böðvarsdóttir (jensina@vinnvinn.is) at Vinnvinn, oversee the recruitment process.