DevOps Engineer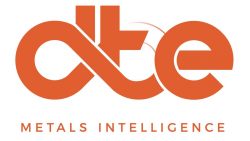 DTE is looking for a dedicated individual to join our team as a DevOps Engineer. This is currently an individual contributor role, but with high growth potential.
Job Description
At DTE, customer experience is at the forefront of everything we do. To help us build functional systems that improve the customer experience, we are looking for an experienced DevOps Engineer. This individual will be responsible for deploying product updates, identifying production or security issues, and implementing integrations that meet our customers' needs. We'd love to speak with you if you have a solid background in software engineering and are familiar with IIoT, IaC, Python, or similar.
Objectives of this Role
Building and setting up new development tools and infrastructure
Understanding the needs of stakeholders and conveying this to developers
Working on ways to automate and improve development and release processes
Testing and examining code written by others and analyzing results
Ensuring that systems are safe and secure from cybersecurity threats
Identifying technical problems and developing software updates and 'fixes'.
Working with software developers and software engineers to ensure that development follows established processes and works as intended
Planning out projects and being involved in project management decisions
Implementing backup and recovery strategies for embedded software and edge- or cloud deployments.
Responsibilities
Plan and manage the deployment of updates and fixes
Provide Level 2 technical support
Build Observability tools to monitor and reduce occurrences of errors and improve customer experience
Develop software to integrate internal systems and data pipelines securely
Perform root cause analysis for production errors
Investigate and resolve technical issues
Design procedures for system troubleshooting and maintenance
Skills and Qualifications
BSc in Computer Science, Engineering, or relevant field
Experience as a DevOps Engineer or similar software engineering role
Network security knowledge
Proficient with git, git workflows, and deployment pipelines
Good knowledge of IaC workflows
Working knowledge of database operations and maintenance
Problem-solving attitude
Collaborative team spirit
Working proficiency in English required
Work Experience
Relevant pre-entry experience is a must
A minimum of five years' experience in the industry
A minimum of one year's experience in a lead DevOps position may be advantageous
Preferred Qualifications
Master's degree in Computer Science or Software Engineering
Experience with software engineering, customer experience, and civil engineering
Experience developing engineering applications for a large corporation
Schedule
Full-time
Location
The location for this job is our HQ, located at Árleynir 8, 112, Reykjavík, Iceland
---
Sækja um starf
Upplýsingar fyrir umsækjendur
Applications are to be submitted through DTE's job portal