DevOps Engineer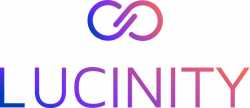 Lucinity is a SaaS startup using Human AI to Make Money Good. Our anti-money laundering (AML) platform helps banks fight financial crime.
The company is one of the fastest-growing SaaS startups in Europe and currently serves clients that range from small FinTechs to global incumbent banks.
Our team consists of brilliant individuals from various backgrounds located in Reykjavík, New York, London, Stockholm and Brussels. We enjoy working in an open and inclusive environment. Continuous learning is in our DNA and we celebrate different perspectives to help us grow as a company and as individuals.
As a DevOps Engineer, you will work as an integral part of our Cloud team that will contribute to the deployment architecture and related security. The ideal candidate has extensive DevOps knowledge and cloud agnostic experience and would be able to implement tools into multiple platforms such as Google Cloud Platform (GCP), AWS or Microsoft Azure.
Focus:
Cloud security design and implementation.
Cloud deployment architecture.
Build and maintain Continuous Integration/Continuous Delivery (CI/CD) pipeline(s) using Azure DevOps and ArgoCD.
Building automation tools for deployment, monitoring, and operations.
Troubleshoot and resolve issues in our development, test and production environments.
Work within a small startup team to identify and remove potential performance bottlenecks.
Manage, and maintain tools for operational processes.
Key Challenges:
Building a SaaS platform around the Lucinity Product.
Building an cloud agnostic experience.
Work with integration into multiple platforms (Azure, Google Cloud Suite, AWS, etc.)
Able to automate the deployment architecture in place for the end client.
Key Qualifications:
Experience in Cloud setup and deployment strategies.
Experience in designing and deploying CI/CD workflows and pipelines.
Experience in Kubernetes management.
Enthusiastic about educating and enabling others and helping developers solve problems.
Being comfortable learning new technologies and systems.
3+ years working in DevOps, software development or system administration.
Bachelor's degree in Computer Science, or equivalent.
Additional Nice To Haves:
Experience in infrastructure monitoring.
Experience working with infrastructure as code tools such as Terraform.
Experience developing code in at least one high-level programming language.
And Super Nice to Haves:
Knowledge on GitOps & Infrastructure as Code ideologies.
Experience in working with a service mesh such as Istio.
Experience in managing PostgreSQL.
Transforming AML creates a tremendous positive impact on society. Money laundering is the crime that fuels crime. That is why we set out on our mission of Making Money Good.
Do you want to shine a light on dark finance?
---
Sækja um starf
Upplýsingar fyrir umsækjendur
We look forward to hearing from you. Application deadline is through 30 November 2021. Please note, application assessment commences before the deadline.
For more info, please contact Bergur Páll, Sr. DevOps Engineer: bergur@lucinity.com