DevOps Engineer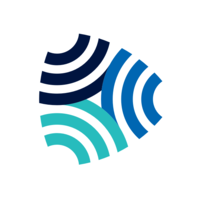 Controlant is looking to hire an experienced DevOps Engineer with extensive knowledge of CI/CD technologies and AWS to join and support our growing R&D team.
The ideal candidate has a rich and diverse technical background, is self-motivated with a strong service-mindset, and passionate about driving automation and improving the developer experience.
Responsibilities
Develop DevOps tooling, automate and standardize CI/CD processes to drive and improve the developer experience
Empower development teams to deliver value in an efficient, automated and safer way
Create and maintain documentation outlining best practices and developer training
Support developers, identify and remove impediments
Facilitate and encourage collaboration between development teams and Operations
Implement and monitor DevOps metrics, identify and drive improvement opportunities
Work with development teams to ensure reliable and secure cloud-oriented application design and implementation
Stay on top of emerging technologies and trends, educate and implement as applicable
Requirements
A deep level of understanding of CI/CD concepts and tools
Experience with containers (Docker) and container orchestration (e.g. Kubernetes)
Strong scripting skills (e.g. Python) and Git experience
Hands on experience with AWS and Linux
Team player with excellent collaboration skills
A sense of self-motivation and ability work autonomously
Strong service mindset and solution oriented
Good written and spoken English
Who We Are
At Controlant, we're improving patient and consumer safety and reducing waste in the global supply chain. We're building innovative cloud and IoT technologies that help businesses in the life sciences and food sectors gain more efficiency, deliver quality products at all levels of the cold chain, minimize global waste, and have a positive environmental impact.
What We Value
Creativity: We believe in fostering creativity and innovation.
Transparency: We believe in transparency in our work and with our customers.
Excellence: We believe in high quality and setting the standard for excellence.
Fun: We believe in making work enjoyable; it keeps us coming back.
Controlant is made up of people from a wide variety of backgrounds and lifestyles. We embrace diversity and invite applications from people of all walks of life. We don't discriminate against employees or applicants based on gender identity or expression, sexual orientation, race, religion, age, national origin, citizenship, disability, pregnancy status, veteran status, or any other differences. Also, if you have a disability, please let us know if there's any way we can make the interview process better for you; we're happy to accommodate.
---
Sækja um starf
Upplýsingar fyrir umsækjendur
Please submit your CV and cover letter in English, we would love to hear from you.
See our careers page for further information about open positions at: Controlant - Careers