Data Enrichment Specialist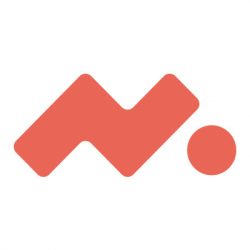 Meniga
12. Feb 2019
Fullt starf
Meniga is looking to strengthen its Product Office with data enrichment specialists.
Do you love creating value from data? We are looking for people with a passion for data analysis, product development, innovation and a track record in turning data into concepts for compelling digital products.
We are data-driven in the way we design and measure the impact of our products and our product development process is driven by a clear value proposition to our customers. We work closely with our customers to create value from their data. We are looking for people that understand how important it is to align product design and data with business objectives. If you are passionate about enriching data to create personalized customer experiences; if you have the skill set to become a leading expert in digital banking; if you are enthusiastic by facilitating workshops with customers around the world; if you have the interpersonal skills to lead without authority and bring passion out in others – then we are interested in speaking to you.
Summary of skillset & experience required:
Understanding of human computer interaction and latest technology trends
Track record of successfully working with tech leads and software engineers in software development projects
Expertise in digital engagement and habit-forming product development
Usability best practice
Proven product management track record is a plus
Excellent presentation & interpersonal skills – ability to lead workshops
SQL programming experience
Ability to work with BI tools (such as Tableau)
Analytical mindset
Fluency in English
---
Sækja um starf
Upplýsingar fyrir umsækjendur
Please visit our website for more information and other job openings.