Data Engineer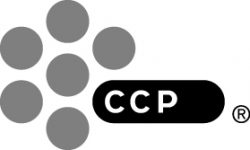 CCP
10. Jan 2019
Fullt starf
Data Engineer
As a Data Engineer you will be a key player in building the appropriate data ecosystem and leverage big data solutions to deliver insights across the company. Develop solutions to retrieve information from various sources, build and optimize distributed processing solutions along with designing data models and maintaining data quality. To thrive in this position, you are excited about data and emerging technologies related to the field. Comfortable collaborating with engineers, producers, analysts and other product owners.
Your tasks
Design, develop and maintain modular and scalable data processing solutions that cater to both targeted and exploratory needs
Handle data integration, data modeling, data quality and performance tuning needs in collaboration with other members of the team
Maintain and improve on existing data infrastructure and ETL processes
Utilize large complex datasets in collaboration with domain experts
Your profile
BS/MS in Computer Science, Software Engineering or a similar field
Proficient in at least one high-level programming languages such as Python, C#, Java or Scala
Proficient and comfortable with databases, SQL and query optimization
Exposure to the Big Data ecosystem such as Hadoop, Hive, Spark and Presto
Exposure to BI systems, data modeling, data warehouses and data quality
Experience working with the AWS ecosystem
Experience with managing and deploying from git repositories
Knowledge of container-based services
Knowledge of messaging patterns
What we can offer you
The inspiring challenge of working on pioneering ambitious project with great coworkers
An opportunity to learn and grow within an international company
A multicultural work environment that encourages growth, creativity and innovation
An active fun division that hosts regular events
An excellent canteen that offers a weekly breakfast and lunch menu as well as drinks and snacks
On-site fitness facility and showers
Annual sports grant
A family friendly work environment with flexible work hours
On-site doctor, free of charge as well as other on-site services at a discounted price such as hairdresser, massage therapist and beauty technician
Please note that all applications must be submitted in English.
---
Sækja um starf
Upplýsingar fyrir umsækjendur
Please visit https://www.ccpgames.com/careers for full list of vacancies and more information.