Data Engineer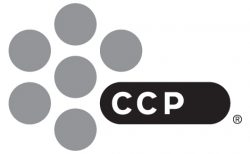 CCP
3. Sep 2018
Fullt starf
Data Engineer
CCP is looking for a Data Engineer.
As a Data Engineer you will be a key player in building the appropriate data ecosystem and leverage big data solutions to deliver insights across the company. Develop solutions to retrieve information from various sources, build and optimize distributed processing solutions along with designing data models and maintaining data quality. To thrive in this position, you are excited about data and emerging technologies related to the field. Comfortable collaborating with engineers, producers, analysts and other product owners.
Responsibilities:
Design, develop and maintain modular and scalable data processing solutions that cater to both targeted and exploratory needs
Handle data integration, data modeling, data quality and performance tuning needs in collaboration with other members of the team
Maintain and improve on existing data infrastructure and ETL processes
Utilize large complex datasets in collaboration with domain experts
Qualifications:
BS/MS in Computer Science, Software Engineering or a similar field
Proficient in at least one high-level programming languages such as Python, C#, Java or Scala
Proficient and comfortable with databases, SQL and query optimization
Exposure to the Big Data ecosystem such as Hadoop, Hive, Spark and Presto
Exposure to BI systems, data modeling, data warehouses and data quality
Experience working with the AWS ecosystem
Experience with managing and deploying from git repositories
Knowledge of container-based services
Knowledge of messaging patterns
Team player – ability to work with multiple cross-functional groups, including business & technical teams
Ability to thrive in a dynamic and fast-paced environment, drive change, and collaborate effectively with a variety of individuals and organization
Fluent English skills, both written and spoken
---
Sækja um starf
Upplýsingar fyrir umsækjendur
All applications must be submitted in English.