Data Analyst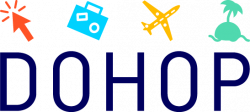 Dohop
19. Nov 2021
Fullt starf
Dohop is looking to hire a data analyst with comprehensive experience and an understanding of web analytics. Dohop is a technology provider to some of the most exciting airlines in the world and operates booking engines on their behalf. You will be working with our partners, and across the company, in defining and driving the analysis, measurement and optimization of user experience and conversion on these platforms.
What you can expect to work on from day to day:
Designing, implementing and maintaining the digital tagging and measurement strategy for our web platforms and booking engines
Working with various cross-functional stakeholders such as our airline partners, and internal departments such as Partner Success, Engineering and Product to capture the data needed to drive product development and business decisions
Defining, configuring and running A/B tests
Creating user segments, goals and analysing campaigns and conversion
Working with engineering on architecting and implementing our data layer and analytics tagging
Working on data visualisation and periodic reporting of KPIs
We'd like to find someone with:
Good experience in web analytics, tracking and conversion funnel analysis
Strong knowledge of Google Analytics and Google Tag Manager
University degree, certification in data science or equivalent experience
Fluency in spoken and written English
Knowledge of the travel industry is a plus
Here are some of the advantages of working at Dohop:
Full flexibility in terms of when and where to work
Competitive salary
Regular social events
Quarterly Hackathons
Annual work-getaways (we're going to Boston next May!)
Green commuting grant and a shared company car to run errands during the day
Home internet and mobile paid for
Daily lunch provided by Dohop
Flexible holidays – you decide when and how long you would like to take off. The minimum is 4 weeks per year
An animal-friendly office and the possibility to pet a different dog every day of the week.
Here's what we're looking for in people:
You are fun, don't take yourself too seriously, and you're not afraid to make mistakes or make a fool of yourself every now and then.
You are welcoming, you know and appreciate that people come from different experiences, and treat everyone with respect regardless of their position in life.
You are driven, ambitious, and hard-working. You work towards your goals, both in your personal life and at work.
You are solution-oriented and don't mind asking difficult questions. Where others see challenges, you see opportunities.
You know your own limitations, which is why you are open-minded and willing to try new things. You know that sometimes taking a step back is necessary to move forward and that sometimes the weirdest ideas make the best solutions.
If that sounds like you, apply now!
Someone from our team will review your application to see if your skills and experience match the job, and get back to you as soon as possible.
Want to know a little more about Dohop and what we do?
Dohop is an Icelandic technology company with 17 years of experience in developing innovative solutions in the field of aviation and travel. Our core technology is focused on connecting the unconnected, helping people to find and create connecting itineraries. Being at the forefront of digital innovation in the field of virtual interline technology, Dohop has developed solutions such as Dohop Interline and Dohop Intermodal for forward-thinking airlines, alliances, airports, and transport providers around the globe, including easyJet, Transavia, Air France, Deutsche Bahn, Eurowings, Vueling, and Air Transat.
---
Sækja um starf
Upplýsingar fyrir umsækjendur
The closing date for applications is December 6, 2021. Applications should be completed at www.intellecta.is. Please attach a CV and an introduction letter with the application. All applications are strictly confidential and will be answered. Job location for this role is at Dohop HQ, Iceland.
Further information can be provided by Torfi Markússon (torfi@intellecta.is) and Einar Örn Ævarsson (einarorn@intellecta.is)