Chief Technology Officer – CTO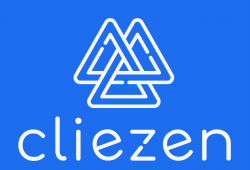 The Chief Technology Officer at Cliezen (co-founder position possible) will be responsible for overseeing all technical aspects of the company and leading our Engineering team. The CTO will be working together with the CEO to provide sound technical leadership in all aspects of the business and to drive strategic initiatives across multiple levels of the business.
We are looking for someone that creates new paths and solutions rather than follows what everyone else is doing and is a problem solver by nature.
Responsibilities/Duties
The CTO will provide technical leadership, supervise and lead the architecture for the product. You will assure successful execution through the definition, development and deployment of the tech.

Be hands on and involved in writing code in the early stages of the company as much as leading the team.

Drive the company's technical vision and lead all aspects of the company's technological development.

Lead projects from design through implementation and deployment.

Create positive work environment through clear expectations and accountability and motivating the team to perform at world-class excellence.

Ensuring technologies are used efficiently, profitably and securely.
Requirements:
Living in or willing to relocate to Reykjavik, Iceland

At least 3 years of experience in leading and scaling effective tech teams within a technical leadership position

Experience shipping full-stack products at an established company or in a successful startup environment

Ability to think and act strategically and proactively

Good communication skills, able to translate between technical and non-technical people, inspire and motivate all level of staff

A great team player and a problem solver

Aspirations to do great things and ambition to build a leading startup to be a leading world player in its field.
Bonus points:
BSc. or MSc. in Computer Science

AI and/or Natural language processing skills

Previous experience in a startup
What we offer: A chance to join an exciting startup with global ambitions on the ground level. You will be working with an experienced startup founder and CEO to create a class leading startup with great potential on an international scale.
We believe in offering a healthy and flexible work environment that promotes a balanced lifestyle. We strive for quality rather than quantity when it comes to work hours and output.
Co-founder opportunity and equity possible for the right match.
About Cliezen: Cliezen is a Data Company that is developing a B2B SaaS that monitors the health of business relationships and the experience of B2B clients. Our AI-engine utilizes behavioral science, engagement gamification and Artificial Intelligence to predict business churn with great accuracy and introduce ways to combat negative experience trends with pro-active tasks and activities leading to greater client satisfaction and decreased churn.
---
Sækja um starf
Upplýsingar fyrir umsækjendur
If this sounds interesting and you would like more information please send an email to Kari Thor, Founder and CEO at kari@cliezen.com