Connectivity Solutions Specialist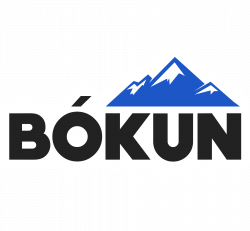 Bókun
27. Jul 2023
Fullt starf
Bokun, a fast-growing subsidiary of Tripadvisor Inc., is a leading reservation system and marketing platform for tours and activities operators globally that enables them to streamline their back-end operations and connect to an ecosystem of online travel websites to grow their business.
As a Connectivity Integration & Support Consultant, you'll facilitate a seamless implementation experience for our Connectivity partners by providing proactive daily support, pre-sales assistance, and consultative guidance for integration and implementation to pivotal connectivity partners.
With a dual-focus role, you'll spend roughly 70% of your time working with external partners and the remaining 30% with internal stakeholders, you will play a critical role in providing external market insights to our product teams, spearheading testing procedures with our partners, and ensuring the readiness of solutions for both partners and internal stakeholders.
You'll be amongst the few in Bókun with in-depth knowledge of our Connectivity solutions portfolio and its interconnectedness with other Bókun platform components. With a sharp analytical mind and logical reasoning, you'll be capable of resolving intricate issues and working with Product Managers and Engineers to identify product adjustments to enhance partner workflows and rectify inconsistencies in our product logic.
Key Collaborations:
Internally, you'll collaborate closely with the Business Development team, Product Managers, Developers, Engineering Managers, and the Technical Support team. Externally, you'll liaise closely with CTOs and engineering/development teams of our managed partners worldwide.
What You'll Do
Conduct a comprehensive analysis of the connectivity partner's systems, document requirements, and provide implementation guidance.
Develop & deliver connectivity solutions training to both internal and external teams.
Lead testing for new and updated connectivity solutions with partners.
Recommend functional product improvements to Product Managers.
Resolve bugs and issues through collaboration with internal and external developers.
Refine technical documentation, providing clear implementation guidelines and integrating support insights.
Apply external industry knowledge to identify strategic solution needs and present business cases to the product team.
Collaborate closely with the Sales teams to provide advanced technical support to current and potential key connectivity partners.
Skills & Experience
Bachelor's Degree in Computer Science, Information Technology, or related field preferred.
Minimum of 2-3 years experience in Technical Support, Technical Pre-sales, Testing, or Development.
At least 2 years experience in customer advisory roles with effective collaboration and partner interaction.
Familiarity with API design/development best practices and standard messaging protocols like JSON, and GraphQL.
Competence in analysing system logs, identifying error causes, and writing basic SQL statements.
Proven record in optimising the customer experience and influencing internal stakeholders.
Critical and creative thinking, fluent in English – both verbal & written.
Practical presentation skills, strong collaboration abilities, and a proactive attitude.
Analytical skills, attention to detail, adaptability to changes, and a team player mentality.
---
Sækja um starf