Computer Vision Engineer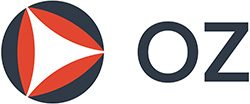 OZ
15. Mar 2018
Fullt starf
The engineering team is exploring exciting new technologies in the areas of computer vision, object recognition, scene understanding, 3d reconstruction, and motion estimation. We are looking for a driven and dedicated computer vision software engineer with a strong technical track record in at least any of these fields. As a member of our fast-paced group, you will have the unique and rewarding opportunity to delight and inspire millions of sports fans every day. You will work in a cross-functional team which is researching and developing innovative computer vision algorithms and systems. Push the state-of-the-art in computer vision techniques and drive them towards efficient implementations by tightly integrating software and hardware for live sports production.
Key Qualifications
Strong knowledge and experience in computer vision, particularly at least one of object recognition, tracking, scene understanding, 3d reconstruction, and motion estimation
Solid mathematical understanding of computer vision techniques and mathematical optimization
3+ years of experience in the field with a proven track record of successful projects
Creativity and curiosity for solving highly complex problems
Strong experience in developing clean and maintainable code
Excellent communication skills and ability to work in cross-functional teams
Other Requirements
Permission to work in the EU/EEC
Job Description
You will work in a x-functional team which is developing innovative computer vision/machine learning systems and advanced visualization applications to aid in live sports production.
Education
Master or PhD degree with focus on Computer Vision or related fields
About OZ
OZ is the go-to global sports community for the fans and the first choice for the rights-holders for live sports production, distribution and monetisation.
OZ has already launched a proprietary video content platform for global subscription-based channels.
Leveraging the latest technology — OZ is combining Computer Vision with Artificial Intelligence controlled robotics with a 4K workflow capable of delivering unprecedented video quality to the fans, friends and families.
---
Sækja um starf
Upplýsingar fyrir umsækjendur
Applications now open on our Career site https://jobs.50skills.com/oz/493/apply/