Compliance Assistant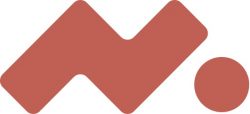 Meniga
14. Jun 2021
Fullt starf
Meniga is looking for a compliance assistant. Join our team here in Iceland and help us grow!
If your key values in work are delivering, communication, planning and organizing, then we have the perfect job for you.
Your role as compliance assistant is to support functions and business practices requiring compliance activities and assists the Head of Legal and Head of Security. You will be assistant with:
Implementing, monitoring and evaluating the compliance program hereunder GDPR and ISO 27001, hereunder: Assets management and risk assessment
Perform internal audits
Support doing external audits
Coordinate with other organizational functions such as executive management, human resources, Team leads, and others
Executing internal educational and training programs focusing on the elements of the compliance program
Monthly Security report to Management and board
External audit
Meniga can provide training in GDPR and ISO 27001
Characteristics:
Responsibility, independence, and commitment to your work
Required experience:
The compliance assistant must have a bachelor's degree or about 2-3 years of job experience in a related area like project management
Preferred experience in order:
Ability to analyze and prepare reports
Project management

Computer skills within:

Office 365
SharePoint

Working with Atlassian:

Jira
Confluent
ISO 27001 knowledge
GDPR knowledge

About Meniga

Meniga is a global leader in white-label digital banking solutions. Our award-winning products enable the world's largest financial institutions to dramatically improve their online and mobile digital environment, enriching the customer experience of over 90 million digital banking users across 30 countries in Europe, North America, Asia and Africa.

Our team is what makes all of this happen! We have foodies, movie lovers, music buffs, runners, bikers, skiers, golfers, video gamers, foosball players and the list goes on. We pride ourselves in creating a fun, dynamic and engaging work environment and take special care to ensure that every member feels valued. We also pride ourselves in our coffee…and snacks…because what could be more important?

With over 120 people on our team, from all over the world, and offices in London, Reykjavik, Stockholm, Warsaw and Singapore, here are a few of our accomplishments:

"Best of Show" at Finovate Europe, in 2011, 2013, 2015 and 2018
"Best Company" at European FinTech Awards 2017
On the FinTech50 list in 2014, 2016 and 2017
---
Sækja um starf
Upplýsingar fyrir umsækjendur
We're deeply focused on building an inclusive culture and a diverse team, so we encourage people of different backgrounds from all walks of life to apply. Please submit your CV and Cover letter in English.