Cloud Architect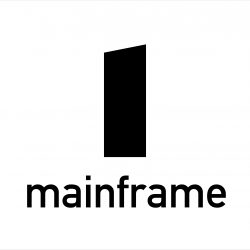 Do you want to be a part of building the game of a lifetime?
At Mainframe we are building a living world that people will call their home for years and hopefully decades. This world lives in the cloud and will through the years of its operations become the setting for complex social drama that involves potentially millions of people around the clock and around the world. The underlying architecture and infrastructure to sustain such a world for years involves all the complexity involved with running a modern informatic society.
We are looking for someone that would immediately have a clear understanding of how to build and design such a service, both in terms of existing cloud services from such platforms providers as AWS, Google and Azure. We are looking for someone that is intimately familiar with the various stacks used in modern application servers and knows how to scale them and make them robust and secure for millions of users with four nines reliability.
In the end the service will consist of hundreds of application servers running off massive databases, orchestrating thousands of Unreal Server and millions of GPU streaming instances, across all regions in the world and all monitored and hooked into an analytics backbone.
You have experience in designing and implementing scalable cloud-based services for AWS and/or other cloud platforms.
You have experience deploying web based services, for example based on Python frameworks (Flask, FastAPI) but are also familiar with other languages and concepts used in cloud engineering (Lua, Go, REST, OAuth,..).
You have experience of working with platform-as-a-service technology such as Docker, Kubernetes, Nomad or AWS managed container services.
You have experience of SQL databases (such as PostgreSQL) but also other data handling technology such as Redis, Hadoop and MongoDB.
You have experience in gathering status, logs and metrics from services and monitoring those for insights and signs of problems.
You have experience in integrating and interfacing with external services such as 3rd party chat services or Steam auth.
You have experience in software architecture.
You have experience in managing Unreal servers or other similar session based online engines.
You have experience with configuration management such as Ansible.
You have experience with CI/CD tools.
You have an understanding of Infrastructure as Code concepts and tools such as Terrform.
You have a drive to work with DevOps practices and help Mainframe develop said practices.
Mainframe has offices in Reykjavik and Helsinki. We have a human-friendly, equal-opportunity workplace that values collaboration, independence, and empathy. Both our offices are centrally located and we offer you top of the line work conditions.
---
Sækja um starf
Upplýsingar fyrir umsækjendur
If you are interested, please send us an email with your details to jobs@themainframe.com