Backend Software Engineer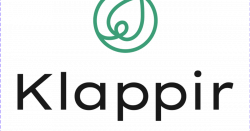 Are you a talented software engineer?
Are you a talented software engineer with a passion for making a positive impact on our planet? Klappir Green Solutions, a trailblazing sustainability software company dedicated to shaping the future of sustainability, is seeking a Back End Software Engineer to join our innovative team.
About us:
At Klappir, we've been at the forefront of sustainability technology since our founding in 2014, with our headquarters based in Iceland. We're known for our comprehensive approach to operations, trusted industry experience, and a cutting-edge product portfolio. In a world increasingly focused on sustainability, Klappir is leading the charge, helping businesses align with the intricate challenges of sustainability accounting and reporting.
Your Qualifications:
3+ years of back end development experience
Solid foundation in SQL and database architecture
Knowledge of modern backend development practices and principles
Good communication skills
A degree in Computer Science, Information Technology, or a related field, or equivalent work experience
Your Responsibilities:
Design, develop, and implement robust backend applications.
Collaborate with both back and front-end development teams.
Contribute to the entire development lifecycle, from planning and designing to testing and deployment.
Work closely with internal stakeholders to understand their needs and translate them into functional requirements.
Participate in code reviews, promoting best practices for quality code production.
Keep abreast of the latest industry trends, technologies, and best practices in backend development.
Work in cross-functional teams on designing and implementing new features.
Our Tech Stack:
Node.js
PostgreSQL
Typescript
GraphQL
NX
Circle CI
AWS
Join Klappir Green Solutions, where you'll not only grow professionally but also play a pivotal role in shaping the future of sustainability technology. Your skills and passion will contribute to a transformative influence on how organizations navigate and embrace the intricacies of sustainability accounting and reporting. Let's make a difference together!
For further information please contact kristjan@klappir.com
At Klappir Green Solutions, we are committed to creating a diverse and inclusive environment. All qualified applicants will receive consideration for employment without regard to gender, race, religion, disability, sexual orientation, or age.
---
Sækja um starf
Upplýsingar fyrir umsækjendur
Please apply via the link above!