Back-End Engineering Manager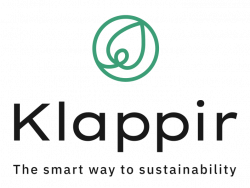 Klappir is looking for a dynamic Back-End Engineering Manager to join our development team. Klappir is a world leader in digital solutions in the field of sustainability with offices in Kópavogur and Copenhagen. Our customers are companies in a number of industries, municipalities and institutions.
Key Responsibilities
– Lead backend projects
– Participate in strategy development for the backend team
– Manage and mentor backend developers
– Backend coding and infrastructure development
– Organize and manage sprints
– Foster a culture of continuous learning
– Stay up to date on emerging technologies
Qualifications & Experience
– Relevant university degree and/or equivalent experience
– Experience with database design and backend solutions
– Strong Project Management and multitasking skills
– An in-depth understanding of data management
– Strong analytical skills
– Effective communication skills and positive outlook
– Motivation, initiative and ability to work independently
We offer
– Engaging and fun work environment
– Family friendly workplace with flexible hours
– A workplace that cares about equality, sustainability and the environment
– Green transportation subsidy
– Stock options for all employees
– Subsidies lunches and complimentary fruits & cereal
– Active employee association that focuses on fun
Our technical stack
– Javascript
– TypeScript
– Node.js
– GraphQL federation
– GRPC
– PostgreSQL
– AWS
---
Sækja um starf
Upplýsingar fyrir umsækjendur
We encourage people of all genders to apply.
Please send application with cover letter to heida@klappir.com