AWS Specialists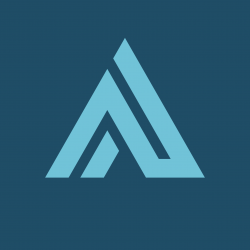 Andes
27. Jul 2021
Fullt starf
AWS Infrastructure Engineers
Andes is seeking talented AWS Infrastructure Engineers to join our team of cloud experts. We are looking for people with a passion for cloud solutions and infrastructure across operations, security and development within the AWS environment.
As a member of the Andes Cloud Expert team you will be responsible for: development and architecting of cloud infrastructure for our clients implementing DevOps workflows helping to leverage the AWS platform and shape the future of the company!
Being AWS certified is a plus but not required. Andes will support you in attaining the necessary certifications.
In the short time since Andes launched in 2019, the company has been recognized by AWS as the leading AWS Partner in Iceland, building cloud solutions for enterprise customers, startups, and the public sector organizations alike.
We are a growing startup so you will be part of directing the company and the growth of its future. We hire for potential, not just for the experience, as we want to learn from others around us and see them grow into experts in this field.
We are passionately committed to leading and shaping the future of global cloud technology. Come build with us and create innovation solutions for some of the most exciting companies in Iceland!
If you decide to join us you will work in an international environment in close collaboration with AWS, and AWS experts from around the world.
Our talent partner Geko will take you through the application process, so please reach out to one of the team for more information. You can contact kathryn@geko.is or anna@geko.is for more information.
---
Upplýsingar fyrir umsækjendur
If you are curious to very confidentially find out more about Andes and the exciting projects they are working on, you can check out the application process here.
All conversations are confidential, and you will not be submitted to Andes for application, until you are fully comfortable with the role and express interest in going through the interview process.