App Developer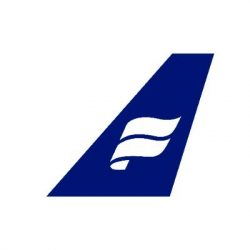 Icelandair is looking to hire an app developer that is passionate about delivering high-quality software and user experience, joining us in taking the Icelandair App onwards and upwards. We are seeking an individual that enjoys software creation through good collaboration as a member of a tightly-knit team.
If you are an ambitious engineer who might thrive in a progressive digital environment, we encourage you to apply.
Main responsibilities:
Develop and maintain the Icelandair App, making air travel smoother for tens of thousands of our customers.
Proactively support best practices in terms of all software development aspects.
Stay up to date in relevant technology stacks.
Qualifications:
Bachelor's Degree in computer science or comparable education.
Experience with React/Typescript development – the more, the better.
Experience in Agile methodologies and continuous delivery is preferred.
Highly desired characteristics:
Open-minded and positive team player.
Dependable professional with a good eye for detail and passion for great user experience.
Someone who takes initiative and strives for continuous improvement.
---
Sækja um starf
Upplýsingar fyrir umsækjendur
For further information please contact:
Þórir Ólafsson, Director Digital Development, thoriro@icelandair.is
Kristján Pétur Sæmundsson, Talent Manager, kristjanpetur@icelandair.is