API Evangelist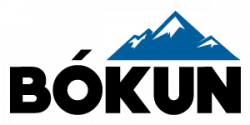 Location: Reykjavik, Iceland
TripAdvisor is the world's largest travel site, and our Experiences business is a fast-growing part of the organization. With the world's largest selection of bookable experiences coupled with unparalleled traveler insights, we're evolving the entire attractions industry.
As an API evangelist, you are a special breed of employee between sales, marketing, engineering, and support. You will tread many different camps, know our product in and out, receive feedback from the community, and work to better the product and consumer experience.
You are someone who can explain technology to different audiences to get their support for a certain product or technology. You need to be technical but also capable to find the story in a technical message. A good developer evangelist can get techies excited about a product by pointing out the benefits for developers.
Key Responsibilities
Drive awareness about the Bokun API in the developer community through developer forums, social media – wherever discussions are taking place and additional participation at hackathons.
Develop documentation for new APIs that help developers in the development process.
Provide developer support on Bokun support forums, email, twitter, etc.
Provide engineering support for sales team; participate on sales calls, suggest integration options, liaison between sales and engineering, etc.
Produce content (e.g. blog posts, example apps, videos, tutorials, tweets) to increase the awareness of Bokun APIs.
Deliver effective presentations/demos with technical content to small and large audiences.
Identify and form partnerships with other businesses and detect complementary APIs that add value added services to the Bokun API.
Share and lead by example by writing code samples in applicable languages and frameworks that help developers access our API. Share and create case studies on the use of the Bokun API.
Contribute to the API road map by development of product requirements documents, including competitive analysis, market overview, customer needs analysis, product position and features list.
Salary
Comprehensive compensation package (with base salary, bonus & equity) + amazing benefits
Why work for Bokun and TripAdvisor?
Exceptional career opportunities. Incredible perks and benefits. Smart and collaborative co-workers… The list of reasons to join us at Bokun and TripAdvisor goes on and on. As one of the most recognisable brands in the world, millions of people love using our sites—and we love making their experience the best it can be! Come work for the world's largest travel site and you'll see what we mean.
---
Sækja um starf
Upplýsingar fyrir umsækjendur
Please send your CV in English to jobs@bokun.is