Agile Coach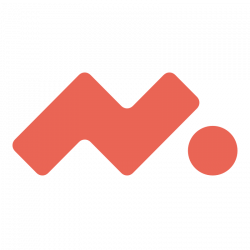 Meniga
9. Jul 2019
Fullt starf
Meniga is seeking an experienced Agile Coach to join the Engineering department. As an Agile Coach you will play a key role in supporting continuous improvements in our Software Development Lifecycle. You will work closely with our development teams, supporting them in goal setting, planning, focus and self-organization. The Engineering department works closely with the Product Office on building world class online banking solutions for banks all around the world.
Key skills and experience
You are passionate about agile software processes, data-driven development, reliability and testability
You have a strong understanding of Scrum, Kanban and other various Agile practices
You thrive on helping teams organize themselves
You have strong communication and problem-solving skills
You value team success over personal success
You strongly believe in the use of metrics to facilitate improvements
You are flexible to adapt your approach and communication style to fit varying contexts and situational needs
You are not afraid to raise issues and inspire change and continuous improvement
You are experienced working in a product-driven organisation environment
Project Management experience
Getting things done mentality
Organized and disciplined work ethic
Initiative and problem-solving skills
Solid English skills, both written and spoken
Excellent communication and teamwork skills
We're deeply focused on building an inclusive culture and a diverse team, so we encourage people of different backgrounds from all walks of life to apply.
About Meniga
Meniga is a fintech software company with the aim to help people lead better financial lives. We are the European market leader of Personal Finance Management and next-generation digital banking solutions. With our current implementations worldwide, we are already serving 65+ million digital banking users in 30 countries.
---
Sækja um starf
Upplýsingar fyrir umsækjendur
Please visit our website for more information and other job openings